Welcome to Diamond Wedding Productions - Your Perfect Wedding Videography Partner
Dec 20, 2020
Services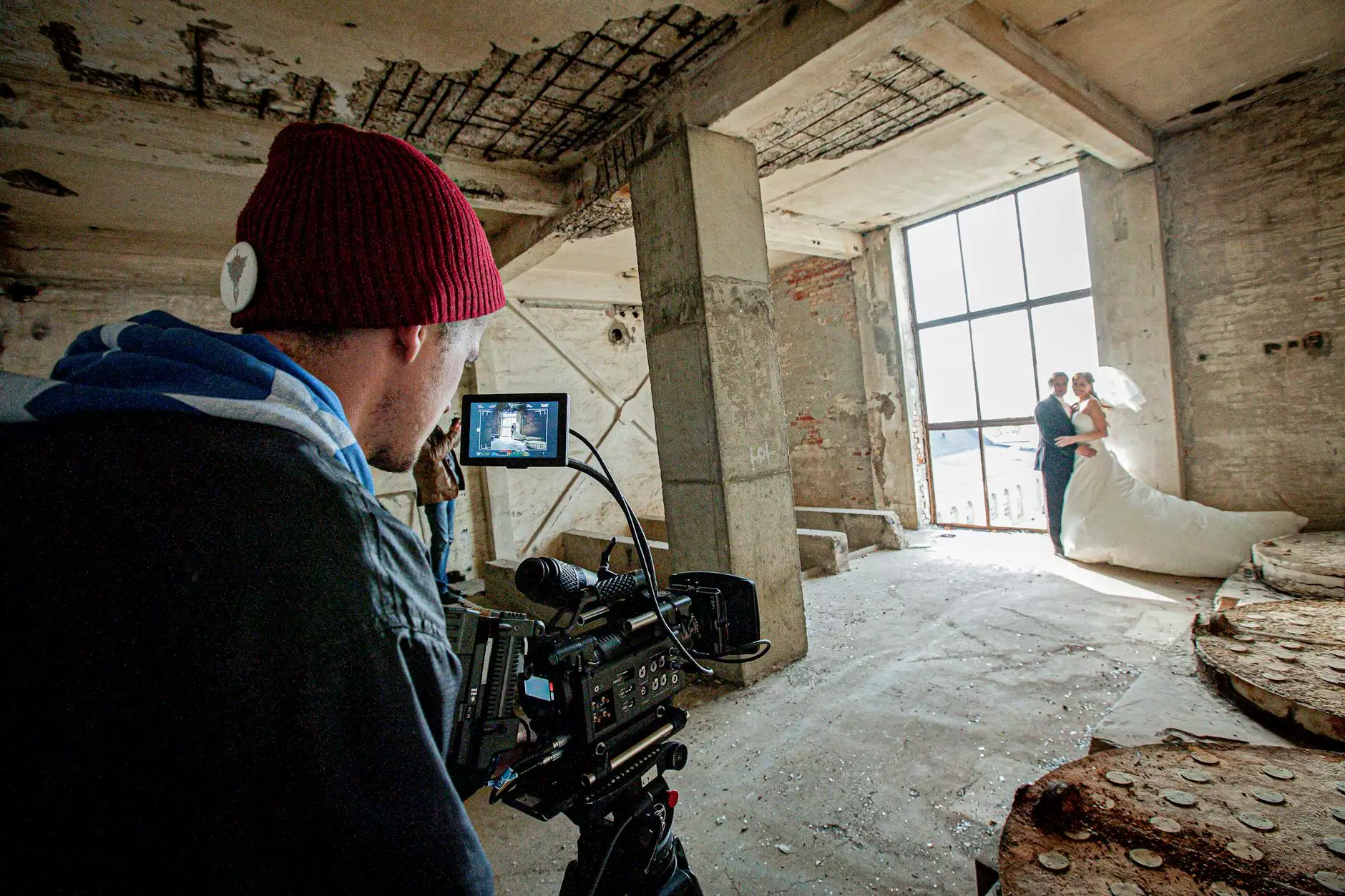 Expertise in Lifestyle - Weddings
At Diamond Wedding Productions, we understand that your wedding day is one of the most important moments of your life. As a leading provider of professional wedding videography services in the Lifestyle - Weddings industry, we take pride in offering you the best possible experience and capturing your special day with utmost precision and creativity.
Unparalleled Capabilities
Our team of highly skilled and experienced professionals is equipped with the latest state-of-the-art equipment to ensure that your wedding video is nothing short of exceptional. We go above and beyond to deliver a truly memorable experience for you and your loved ones.
Comprehensive Videography Services
At Diamond Wedding Productions, we provide a wide range of videography services to cater to your unique needs and preferences:
1. Wedding Highlights
Our talented team will capture the essence of your special day, condensing the most memorable moments into a captivating and emotional wedding highlight video. We carefully select the most significant moments that capture the love, joy, and happiness shared on your wedding day.
2. Full-Length Wedding Films
Our expertise lies in crafting full-length wedding films that unfold the story of your day, capturing every detail and emotion. From the beautiful exchange of vows to the magical first dance, our team will ensure that every precious moment is preserved for eternity.
3. Drone Videography
For breathtaking aerial shots and unique perspectives of your wedding venue, we offer professional drone videography services. Our skilled drone operators will capture stunning footage, adding an extra touch of grandeur to your wedding video.
4. Same-Day Edits
Looking for an unforgettable way to dazzle your guests? Our same-day edit service allows us to edit and showcase highlights from your wedding day at the reception itself. Witness the magic unfold as your loved ones marvel at the moments they just witnessed, beautifully presented on the big screen.
5. Multi-Camera Coverage
With our multi-camera coverage, no precious moment will be missed. Our team will strategically position multiple cameras throughout your wedding venue, ensuring that every angle and reaction is captured with meticulous attention to detail.
Excellence in Equipment
At Diamond Wedding Productions, we believe that the right equipment is crucial in capturing stunning wedding videos. Our arsenal includes:
High-resolution cameras for crystal-clear visuals.
Professional-grade lenses to capture every detail.
State-of-the-art audio equipment for pristine sound quality.
Drone technology for breathtaking aerial shots.
Specialized stabilization systems for smooth and professional footage.
Passionate and Talented Team
Our success lies in the dedication and expertise of our passionate team. Each member of our team is carefully selected for their creativity, technical proficiency, and commitment to capturing the essence of your wedding day. We work seamlessly together, ensuring that no moment goes unnoticed and that your video exceeds your expectations.
Your Perfect Wedding Videography Partner
When it comes to capturing the magic of your wedding day, Diamond Wedding Productions is your perfect partner in the Lifestyle - Weddings industry. With our unparalleled capabilities, cutting-edge equipment, and talented team, we will deliver a wedding video that you will cherish for a lifetime.
Contact Us Today
Get in touch with us now to discuss your wedding videography requirements. We would be honored to be a part of your special day and help you create memories that last a lifetime.