Sports Videos in Lancaster - Capture Your Sporting Moments with Diamond Wedding Productions
Feb 16, 2023
Video Production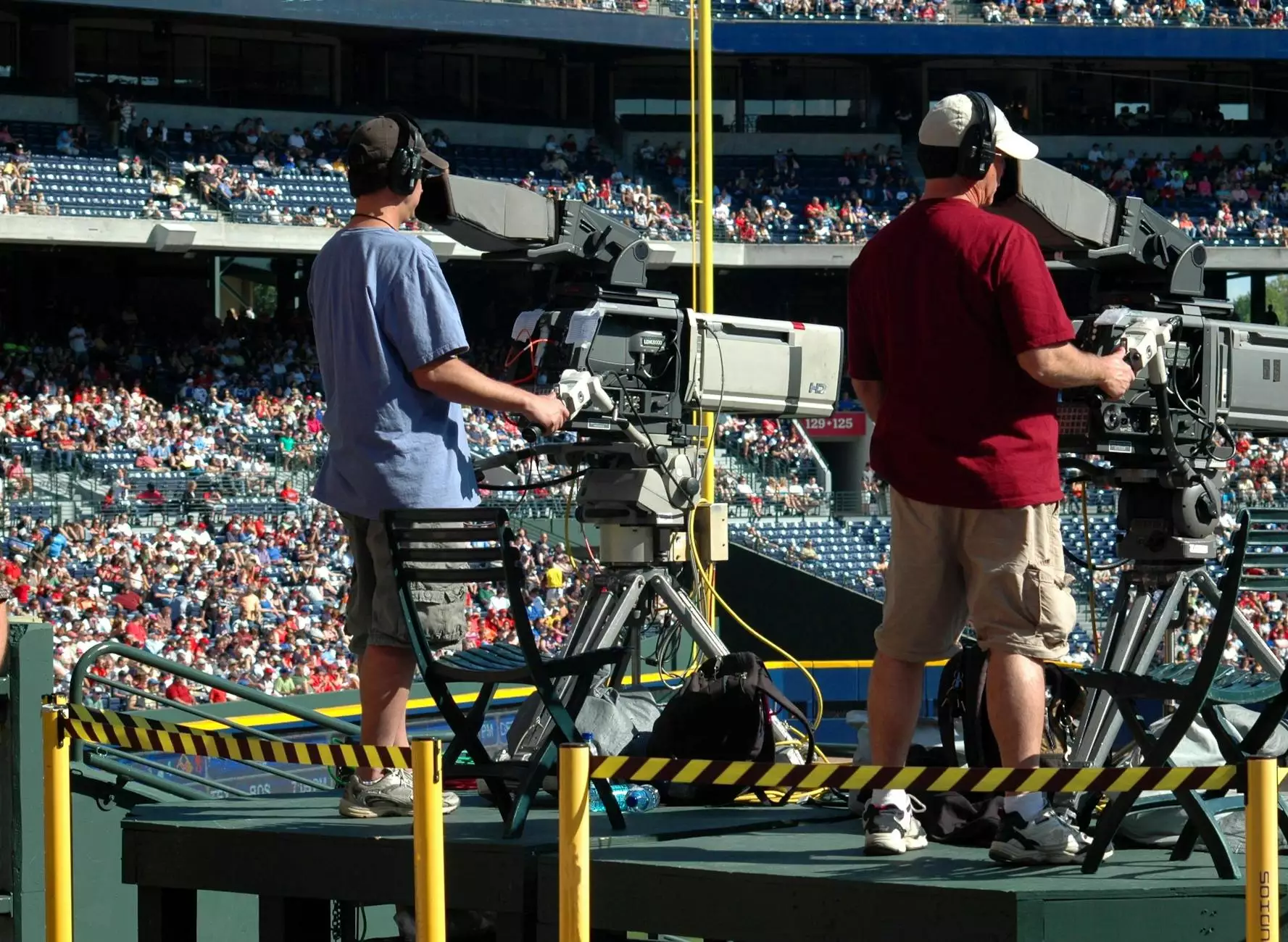 Introduction
Welcome to Diamond Wedding Productions, your go-to source for top-notch sports videos in Lancaster. As a prominent media solutions provider specializing in lifestyle and weddings, we understand the importance of capturing and preserving your precious sporting moments. With our expertise and cutting-edge equipment, we ensure that your sports videos are of the highest quality and showcase the essence of your athletic achievements.
Why Choose Diamond Wedding Productions?
When it comes to sports videos, you deserve nothing but the best. Here's why Diamond Wedding Productions stands out:
Expertise and Experience
With years of experience under our belt, we have honed our skills in capturing compelling sports videos. Our team of highly skilled videographers understands the intricacies of different sports and knows how to highlight the excitement, intensity, and emotional moments that make them unforgettable.
State-of-the-Art Equipment
We invest in the latest technology and high-end equipment to ensure that your sports videos are captured with unparalleled clarity and precision. From professional-grade cameras to advanced audio recording devices, we leave no stone unturned in delivering exceptional results.
Customized Video Packages
At Diamond Wedding Productions, we believe that every sporting event is unique and deserves a tailored approach. We offer a range of customizable video packages to cater to your specific requirements. Whether you need coverage for a local soccer match, an adrenaline-pumping marathon, or a championship tournament, we have you covered.
Attention to Detail
We pay meticulous attention to detail, ensuring that every remarkable moment is captured. From the first whistle to the triumphant victory, our videographers are adept at capturing both the action on the field and the emotions off it. Our goal is to create sports videos that transport you back to those exhilarating moments every time you hit the play button.
Editing and Post-Production Excellence
Our services go beyond just capturing raw footage. We have a team of skilled editors and post-production experts who work their magic to transform your sports videos into engaging masterpieces. We pay attention to color grading, audio enhancement, seamless transitions, and other editing techniques to bring your videos to life.
Our Sports Videos Services
We offer a comprehensive range of sports video services to cater to different needs and preferences. Here are some of the services we provide:
Game Coverage
Whether it's a nail-biting basketball game, an intense football match, or an electrifying hockey showdown, we excel in capturing the essence of the game. Our skilled videographers strategically position themselves to record all the pivotal moments, ensuring that your sports videos encapsulate the thrill and excitement of the event.
Player Profiles
Highlight individual players' talents and showcase their journey with our player profile videos. We interview athletes, capture their training sessions, and compile awe-inspiring footage that portrays their dedication, skills, and determination. These videos are perfect for recruitment purposes, scholarship applications, or simply celebrating an individual's accomplishments.
Team Montages
Celebrate your team's achievements and camaraderie with our visually stunning team montages. We expertly compile clips from various games, practices, and behind-the-scenes moments to create a cohesive and memorable video that captures the spirit and unity of your team.
Athletic Events and Ceremonies
From sports awards ceremonies to marathons and charity events, our videographers capture the essence of these special occasions. With our exceptional attention to detail, we ensure that every significant moment and emotion is preserved for you to relive and share.
Social Media and Online Promotion
In the age of social media, it's vital to have captivating sports videos that can be shared and promote your team or event. We specialize in creating engaging content optimized for various online platforms, helping you reach a wider audience and generate buzz around your sporting endeavors.
Contact Us Today for Outstanding Sports Videos!
Don't settle for mediocre sports videos when you can have extraordinary ones with Diamond Wedding Productions. Contact us today to discuss your specific requirements, and let us capture the magic of your sporting moments. With our expertise and dedication to excellence, we are committed to delivering sports videos that exceed your expectations. Trust the leading media solutions provider in Lancaster - Diamond Wedding Productions.