Video Production Lancaster PA
Feb 26, 2020
Blog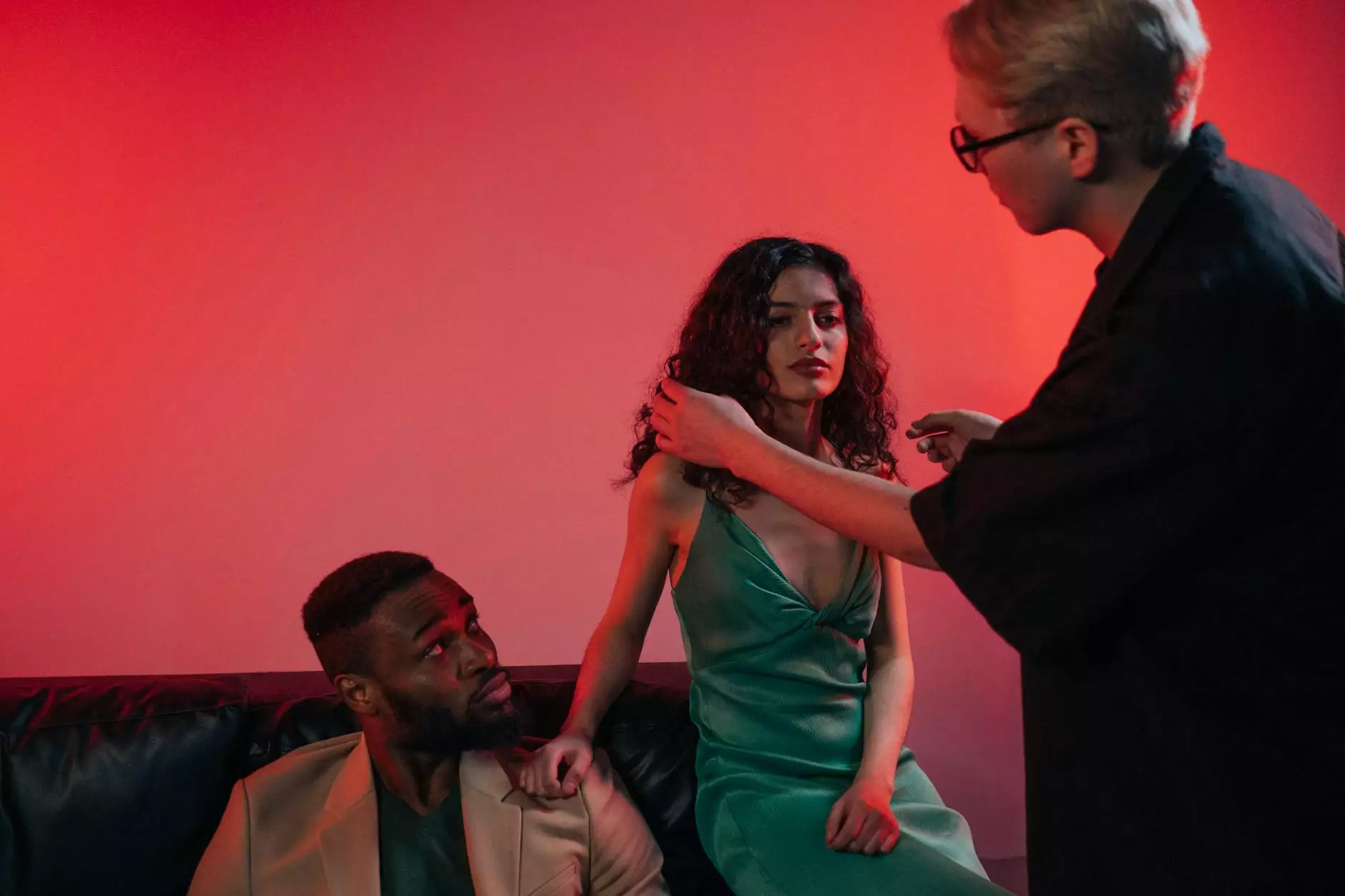 Welcome to Diamond Wedding Productions, your premier source for exceptional video production services in Lancaster PA. With our passion for capturing love, emotions, and unforgettable memories, we strive to make your wedding day truly special. Our team of talented professionals holds expertise in producing top-quality wedding videos that perfectly reflect the unique essence of your special day.
Why Choose Diamond Wedding Productions?
At Diamond Wedding Productions, we understand the significance of your wedding day and the importance of preserving those precious moments. As experienced videographers, we bring years of expertise and a deep understanding of weddings to create cinematic masterpieces. Here's why we are the perfect choice for your wedding video needs:
Exceptional Videography: Our team consists of skilled and creative videographers who are passionate about capturing every detail and emotion of your wedding. We use state-of-the-art equipment and the latest techniques to ensure stunning visuals.
Personalized Approach: We believe that each couple has a unique story to tell. We take the time to get to know you, understand your vision, and tailor our services to suit your preferences. Your wedding video will be a reflection of your love story and personal style.
Attention to Detail: We pay attention to the smallest details to ensure that nothing is missed. From behind-the-scenes preparations to the grand moments, we capture it all, ensuring a comprehensive representation of your big day.
Cinematic Editing: Our talented team of editors brings your footage to life, weaving together a captivating narrative. We use modern editing techniques, color grading, and music selection to create a cinematic masterpiece that you'll cherish forever.
High-End Equipment: We utilize the latest equipment and technology to produce high-quality videos. From cameras to microphones and stabilizers, we invest in industry-leading tools to deliver exceptional results.
Our Blog: Lifestyle - Weddings
Explore our blog to find a wealth of resources, insights, and tips on all aspects of lifestyle, weddings, and more. We are dedicated to sharing our knowledge and expertise to help you plan the perfect wedding and create unforgettable memories.
1. Planning and Preparation
Planning a wedding can be both exciting and overwhelming. Our blog articles provide comprehensive guidance and useful tips to ensure a smooth and stress-free planning process. From creating a detailed wedding timeline to selecting the perfect venue and managing your budget, we cover it all.
1.1 Wedding Timelines Made Easy
Creating a wedding timeline is crucial to ensure that everything runs smoothly on your big day. Our article on wedding timelines provides a step-by-step guide, offering valuable insights on when to schedule various activities, such as the ceremony, reception, and photography sessions.
1.2 Choosing the Perfect Wedding Venue
Your wedding venue sets the tone for your entire celebration. In this article, we discuss important factors to consider when selecting a venue, such as capacity, ambiance, and amenities. We also provide a list of stunning wedding venues in Lancaster PA to inspire your choice.
2. Capturing Memorable Moments
Your wedding video should beautifully capture the essence of your special day, allowing you to relive every cherished moment. Our blog articles offer insights into the art of wedding videography, tips for finding the right videographer, and suggestions for unique shots that will enhance your video.
2.1 The Art of Wedding Videography
Learn about the artistry behind wedding videography in this informative article. We delve into different styles, explain the importance of storytelling, and provide examples of how techniques like drone footage and slow-motion shots can elevate your wedding video to a cinematic experience.
2.2 Choosing the Perfect Wedding Videographer
Finding the right wedding videographer is essential to ensure that your vision is brought to life. Our article offers valuable tips for selecting the perfect videographer for your special day. We discuss factors such as experience, portfolio, reviews, and communication, helping you make an informed choice.
3. Preserving Your Wedding Memories
Preserving your wedding memories goes beyond the day itself. Our blog articles provide guidance on how to cherish your wedding video for a lifetime. We share tips on creating personalized keepsakes, selecting the perfect music, and finding memorable ways to relive your special day.
3.1 Creating Personalized Wedding Keepsakes
A wedding video is a precious keepsake that deserves to be cherished. In this article, we offer inspiring ideas for creating personalized wedding keepsakes using your video footage. From custom photo albums to digital collages, we provide unique suggestions for preserving your memories in a meaningful way.
3.2 Music Selection: Enhancing Your Wedding Video
The right music can evoke emotions and elevate your wedding video. Our article guides you through the process of selecting the perfect soundtrack for your video. We offer suggestions for different moods and themes, ensuring that your video becomes a truly personalized and unforgettable experience.
When it comes to exceptional video production for weddings in Lancaster PA, Diamond Wedding Productions stands out. Browse our blog for valuable insights, helpful resources, and expert tips to make your wedding day a memorable and joyous occasion. Contact us today to discuss your wedding videography needs!