The Art of Giving: Lifestyle Weddings at Diamond Wedding Productions
Sep 15, 2018
Services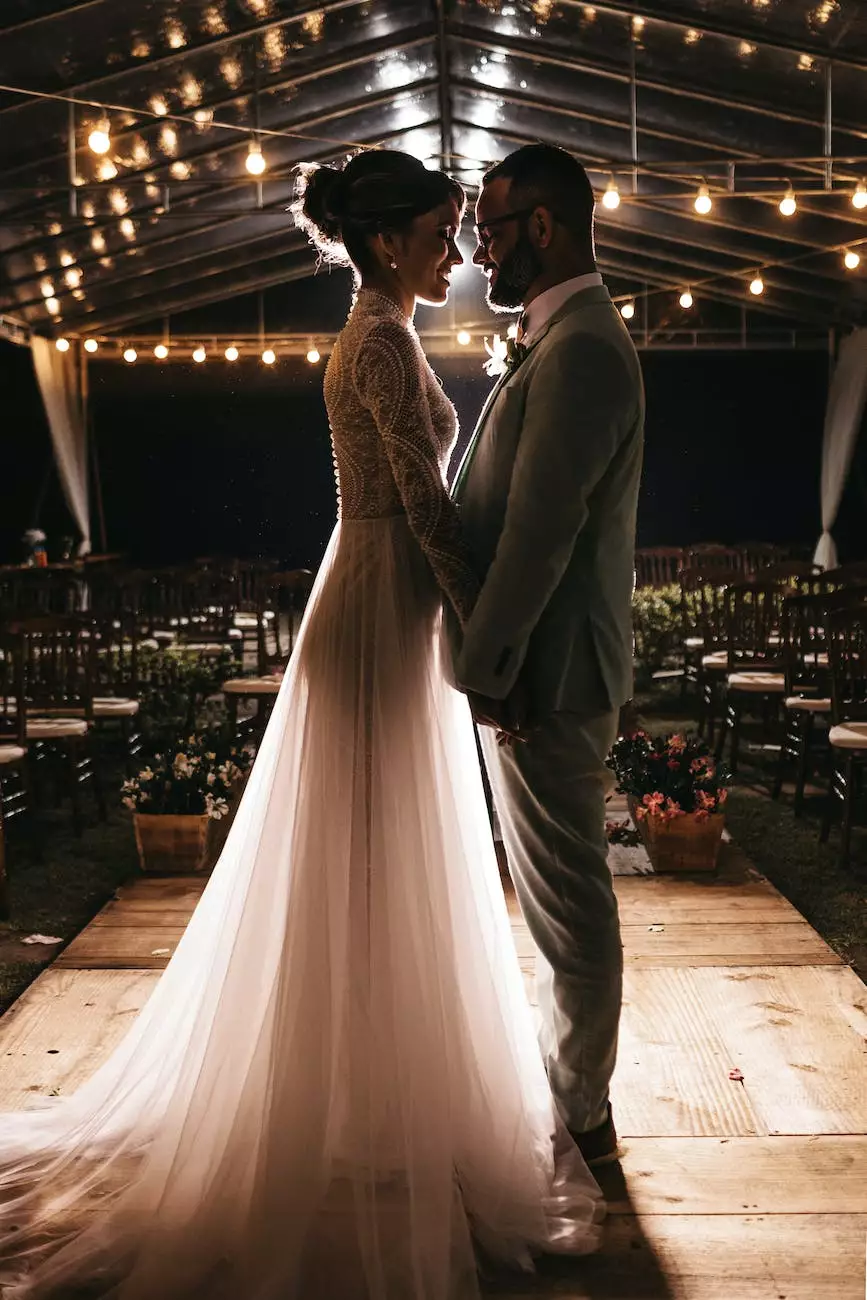 Introduction
Welcome to Diamond Wedding Productions, the ultimate destination for creating extraordinary weddings that leave a lasting impression. In this article, we delve into the art of giving and how it can enhance every aspect of your wedding experience. From incorporating thoughtful gestures into your wedding planning to giving back to the community, we explore the many ways in which you can make a positive impact while celebrating love and joy.
Personalized Wedding Gifts
At Diamond Wedding Productions, we understand the importance of personalized touches that make your wedding day truly special. One way to show your appreciation to your family, friends, and wedding party is through thoughtfully chosen wedding gifts. With our vast selection of customizable options, you can create unique and heartfelt gifts that will be cherished for a lifetime.
Creative Gift Ideas
Searching for that perfect gift can be daunting, but we're here to help. Our team of experts has curated a collection of creative gift ideas that go beyond the traditional. From custom-engraved jewelry and personalized photo albums to experiential gifts like spa retreats and adventure packages, you'll find inspiration to surprise and delight your loved ones.
Meaningful Gestures for Wedding Party
Your wedding party plays a significant role in making your big day a success. Express your gratitude by selecting gifts that align with their personalities and interests. Personalized monogrammed robes, engraved cufflinks, or bespoke bridesmaid dresses are just a few examples of how you can make your wedding party feel truly appreciated.
Giving Back to the Community
At Diamond Wedding Productions, we believe in the power of giving back. A wedding celebration provides a unique opportunity to create a positive impact on the world around you. We offer various ways to incorporate acts of kindness into your wedding journey and to support causes that are close to your heart.
Charitable Donations
Consider making a charitable donation in lieu of traditional wedding favors. By choosing a cause that resonates with you and your partner, you can help make a difference in the lives of others. We can guide you in finding reputable charities and organizations that align with your values and mission.
Volunteer Opportunities
Another meaningful way to give back is by organizing volunteer activities or incorporating volunteerism into your wedding weekend. From community service projects to eco-friendly initiatives, there are numerous ways to leave a positive impact on your local community or the destination where you're hosting your wedding.
Conclusion
At Diamond Wedding Productions, we believe that giving adds an extra layer of magic to your wedding journey. From personalized gifts that convey deep meaning, to acts of kindness that positively impact the world around you, incorporating the art of giving into your lifestyle wedding allows you to create a celebration of love that goes beyond the ordinary.
Discover the joy of giving at Diamond Wedding Productions, where we redefine weddings with a touch of elegance, sophistication, and compassion. Let us help you create memories that will be cherished forever while making a positive difference in the lives of others.